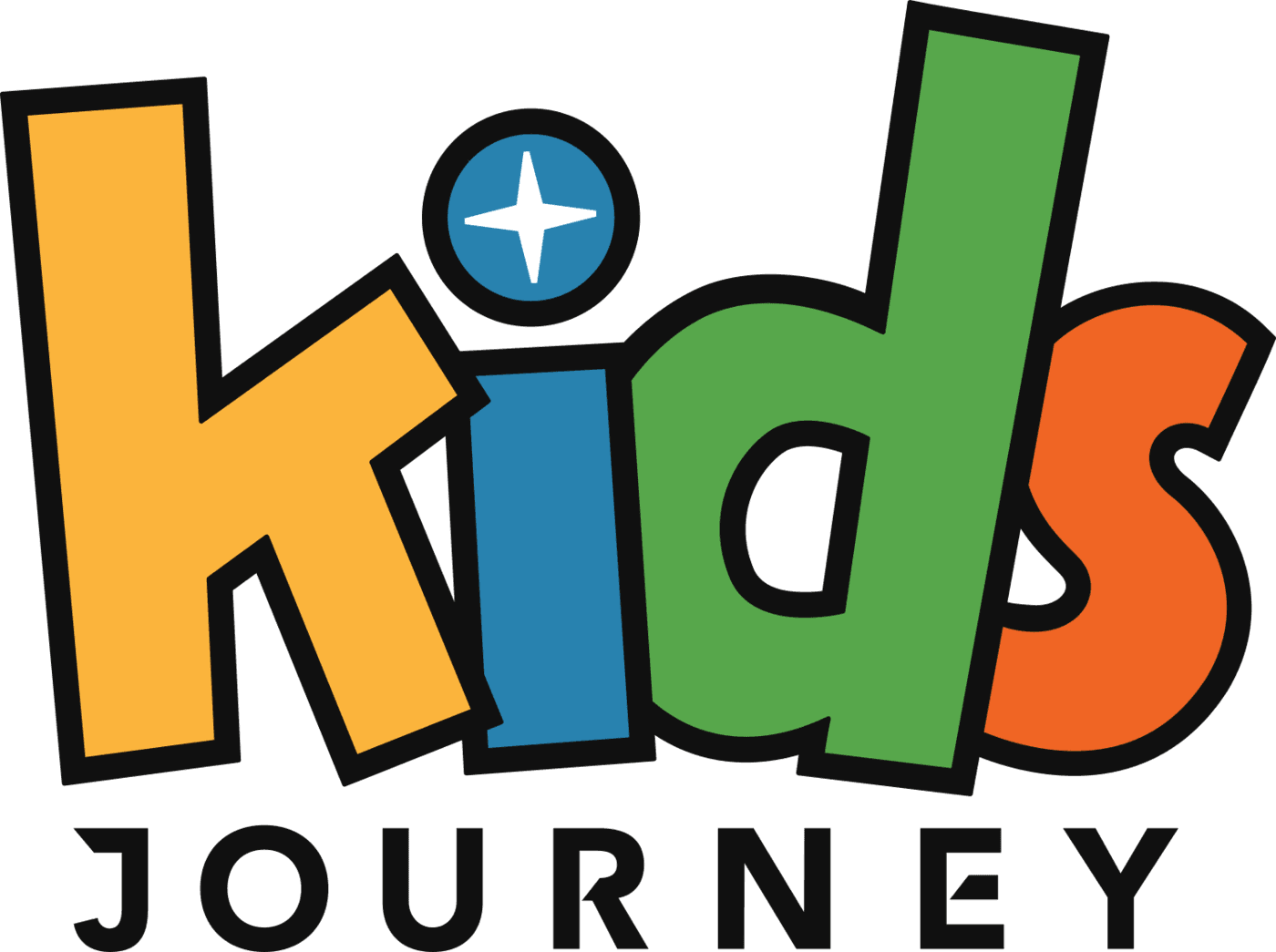 We believe that one of the primary ways that we can turn the world upside down is by investing in our children. Kids Journey aims to teach our kids the gospel, love them with a gospel-centered love, and provide real care for each child who walks through the door.
On Sunday mornings you will find classes for children from newborn up through 2nd grade. Because we believe that the home is the front line of ministry to children, we seek to equip parents to lead and be responsible for their child's spiritual formation.
We want to walk beside parents as they train their children to believe in and follow Jesus—providing the best help and resources we can. Each of our children's lessons is rooted in the gospel, as we pursue everything from this framework as a church family.
Would you like to serve with Kids Journey? Need more information? Fill out the SERVE FORM on our website!
Your first visit
Here's what to expect when visiting Kids Journey for the first time:
Upon checking in for the first time, we will ask for the following personal information (NOTE: We value your privacy and will not share this information with anyone):
Parent/guardian name(s)
Child's name
Child's birthdate
Home address
Phone number
Any special instructions (allergies, special needs) for your children
How check-in works
Before Service: You can check-in your child at any available kiosk. After finding your child's name in the database, you and your child will be given matching name tags that are exclusive to your family and your visit. Your child will need to wear the name tag portion while you hold on to the matching tag.
After Service: After the service is complete, you will return to your child's room and show your tag in order for your child to be released back to you.
During Service: In the event that we need to contact you during the service, your child's identification code will appear on the screen. We ask that you exit the auditorium immediately and look for a staff member or volunteer who will direct you to your child's room.
Got questions?
If you have further questions concerning our Kids Journey experience or visiting Journey The Way with children, simply click the button below and get in touch with us!